Graphs
Graphs convey a large amount of data. Their goal often is to show a relationship between two or more items statistically. Do not forget that there should be enough space for describing the relationship between a set of data.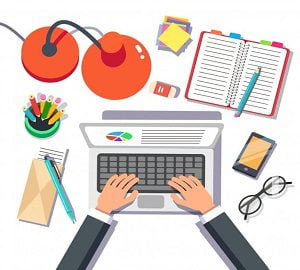 For data charts, make sure to:
Name all the axes of the graphs


Specify a unit for all the quantities


Name all the curves and data


Use a legible font size
Maps
Maps help us to show the location where field surveys were conducted. Good maps indicate how location has affected your study. Besides, they give other researchers the opportunity to reproduce your work by finding places with similar features.
For maps, you need to make sure:
They have latitude and longitude
They have a graduated axis
Important items are named
They must have a caption
Schematic Drawings
Drawings help identify key parts of systems or processes. In drawings, you only display important items, because adding trivial items makes them disordered. Drawings only contain designs that the author chooses and are more flexible than shapes. When taking pictures is not possible, drawings are a great choice.
For schemes, you must consider the following:
Name the most important items


Provide supplementary explanations in the caption and the text


Provide a complete guide for tables and images


Provide additional notes on tables and illustrations
Tips on Displaying Images
Make sure to check out the way images are displayed, both in print and online. For online publishing, 72 ppi resolution and for print 100 ppi resolution are recommended. When saving the file, adjust the resolution of the images with the application you are using.
Colors are available in two modes, including RGB which consists of red, green, and blue as well as CMYK which consists of cyan, magenta, yellow, and black. Most microscopes record images using the RGB model, but the CMYK model is the standard used for printing. So you need to make sure the images are displayed properly in this format.
Avoid Manipulating Results
You should never make changes to images to change or improve your results. To avoid unwanted manipulation of images, you need to slightly process them before submitting the article to the journal. Images submitted to the journal must be the raw images.
Adjusting the brightness or contrast of images, for example in a fluorescence microscope, is only acceptable if applied to all images, including the image of control samples.
Cropping is acceptable if it increases the transparency or accuracy of the provided information. But it should not destroy or interfere with essential information. For example, in the case of gel electrophoresis, marker-related information should not be destroyed by cropping.
You should list all the software you used to process the images.
Tip: Journal reviewers may need you to submit raw images, files, and metadata for review; thus, you must save and keep all of them.
Related post: How to Cite Tables and Figures in an Article?
Was this post helpful?
Let us know if you liked the post. That's the only way we can improve.