Our Services
We support medical publishing as professionals
Go to English Editing
English Editing
Boost your chance of getting published by letting our Master- and PhD-holder subject-expertise editors enhance the language of your manuscript and give your paper a new and professional look at an amazing price.

€35 for 1k
Go to Scientific Editing
Scientific Editing
Submit your paper to get insightful comments and corrections on the scientific content of your manuscript made by a PhD-quailed expert with a specialty in your paper's subject area. We reconstruct your manuscript as the medical journal editors expect to receive them.
From €95

Go to Publication Support
Publication Support
Our team will support you at every stage of the publication process by offering you such services as peer review, journal selection, manuscript submission, paper editing, technical editing, and post-submission support.

From €45
Go to Statictical Analysis
Statictical Analysis
Our experienced team of statistical analysts would transform your data into a set of clear and well-interpreted results, thereby enhancing the credibility of your research methodology and conclusion

€15 per page
Peer Review
Many scholars are concerned about what will happen to their paper after submitting their manuscript to a journal. To assure these researchers about the quality of their paper, we provide an internal peer review service by PhD-qualified reviewers that are Publon members.

From €99
Cover and inside page design
Page and cover design, illustration correction, professional diagrams and shapes, or info-graphic images are the essential parts of every scientific paper. Our graphic design specialists will help you better communicate your findings and fulfill your artwork needs while tailoring to your target journal's guidelines.
From €30
Super Rapid Proofreading
If you have prepared your paper and it is ready for submission, try our super rapid proofreading service to ensure that your manuscript is free of typo errors.



€13 for 1k
Check Plagiarism
The plagiarism check service assures you of the originality of your manuscript. Our expert team will inform you about the text overlap and its impact on journal's final decision in form of a report. In the next stage, you can use our paraphrase service to keep the content but in different words in order and avoid paper retractions.
€30 for 1k
About our Journal packages
Trust our medical publishing services
Our distinguishing attribute is our specialization in Medical Publishing Services
Expertise, quality, accuracy, and punctuality have made us one of the companies preferred by different medical journals.
Serving thousands of authors and dozens of medical journals over years is the backbone of our quality.
95 percent of journals

55 percent of journals

45 percen of journals

99 percent of journals
Why DoNotEdit is growing
Becuase we are academic medical researchers
Expert Medical English Editors
We have a two-editor system with a three-month free guaranteed recheck.
Artwork, Cover, and Illustration Design
Our professional graphic designers would convert your data into informative artworks.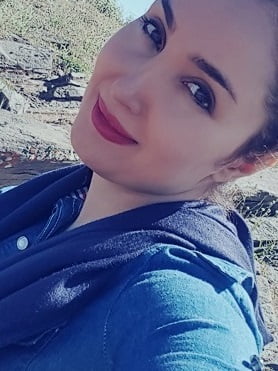 24-7 Services
We are available 24 hours a day, 7 days a week.
Professional Peer Reviewers
We are honored to have professional researchers with above 10 h-index for peer review.
Did not found your desirable service/product or you are a journal editor, please fill in this form.
---
Our Partners

You want to be supported for medical publishing and our services
Get in touch right now and recieve 10% discount!
Just fill in the form or get quote!