One of the biggest challenges facing scientific journals is being indexed in international and top-rated databases. The benefit of being indexed in such databases, is the availability of the journal to a wide audience, in a short amount of time.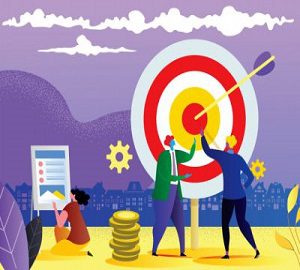 Generally, these indexes are classified into three categories:
International Scientific Indexing (ISI)
Specialized Indexing (e.g. Medlin and Embase)
Geography-based indexing which is mostly available and third-rate indexing
To be indexed in top-rated databases is very difficult for a scientific journal, since it demands meeting their special requirements. These requirements differ based on the services the database offers, and sometimes can be hard to fulfil (e.g. on time publication, accurate referencing, and peer review). One of the important conditions could be the journal's publication in a particular geographic area.
The most important requirements are listed below:
Editorial Quality
Coherence in all of the journal articles should be achieved through adhering to the guidelines of the scientific journal.
The title of the scientific journal must be clear.
The titles and abstracts of the articles should be thoroughly comprehensible.
Detailed bibliographic information must be included for use in other articles' references.
Authors' names and affiliations must be clearly stated.
Peer review must be used in the scientific journal.
Ethical issues must be considered when accepting articles.
Production Quality
The journal must be released on time.
Page layout, printing, graphics and the pictures must have a desirable quality.
Scientific Content
Considering the topics of the upcoming scientific conferences
Considering controversial topics of the day when selecting articles
Valuing the authenticity of the articles
Selecting original articles rather than case reports and review articles
Linguistic Prerequisites
Including the English translation of the title, abstract, keywords and references for all of the articles, if the articles are written in another language
Variety
Including articles and references of various authors
Including authors with various affiliations
Scientific journals should make accurate plans for being indexed. At first, it might seem difficult to make an emerging journal known; however, after the publication of several issues, the managers of the scientific journal will be able to resolve this issue. Some databases only index journals after the publication of several issues (usually three) or the passage of a period of time (usually a year).
Was this post helpful?
Let us know if you liked the post. That's the only way we can improve.