8. Learn the Basics of Referencing
A good thesis is the result of the efforts of a creative student who is good at the principles of reference. It doesn't matter if you follow the Harvard Referencing method or other ones. You should be able to enrich your paragraphs with international and credible references and make your article academic. To learn referencing, you need to read a lot of articles and seek help from your professors. If you are writing your dissertation, after choosing an idea and topic, you should try to learn referencing.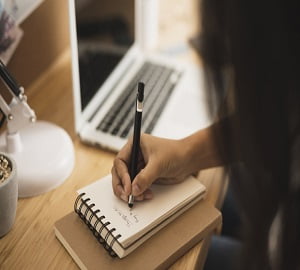 9. Learn the Principles of Quantitative Research in Dissertation
Regardless of your field, you need to know the principles of quantitative research. Especially if your work is related to statistics and analysis of numbers and outputs of a close-ended questionnaire, we recommend you to learn such principles. There are plenty of books, articles, and videos that can teach you the basics of quantitative research.
10. Learn the Principles of Qualitative Research in Thesis Writing
Like quantitative principles, qualitative methods play a significant role in writing your thesis. If you learn principles of qualitative research, you can make a professional and effective research methodology out of your dissertation topic to illustrate the output of your work, its multidimensional look, your scientific capabilities and research skills. Many books and articles are available to guide you in this area.
11. Learn Professional Editing
Every dissertation needs professional editing, even if it is in the native language of the author.
Sometimes, poor editing of a dissertation puts all your efforts under question and the end-product does not appear to be worthwhile. At the end of writing your thesis, make sure to:
Give your dissertation to a scientific expert to review the validity and consistency of the problem, methodology, development of the topic, analysis of your information, and findings.
Submit the entire dissertation to an expert editor to fix the grammatical errors.
12. Write an Introduction for Every Chapter
The thesis is not like an essay of 4-10 pages whose sections should summarize the information in the shortest possible terms. Since you have more time for the submission of a thesis and it can be longer and more pages can be dedicated to the statement of the problem.
So when writing your thesis, always consider the perspective of the reader. Based on the introduction, can the reader figure out what your research method looks like, and why you chose this method among dozens of other ways?
13. Learn the Principles of Literature Review
Be sure to take your time when reviewing the literature. A good thesis needs a comprehensive literature review. The more you review related sources, the more you will get acquainted with the research done in your field and the more your information will increase in that regard.
For example, if you intend to work on green energy management and look at your thesis with a multidimensional and international perspective, you need to read the latest articles or books on innovative green energy management techniques. Do not forget to also review case studies.
Sometimes viewing a list of topics and content that can be found in a book on Amazon can give you some great clues as well.
So reviewing resources is very important in writing a useful and valuable thesis. Sometimes there are good keywords and reviews in the literature that can lead you towards interesting topics and ideas. And then they will finally guide your thesis towards a better direction.
For example, you want to work on the role of advertising in the world's transport industry in your dissertation. In reviewing resources you will find articles that introduce you to the business world of an airline that help you learn how with the least creative services you can reduce ticket prices and attract more passengers.
Related posts
How to write a thesis? (Part 2)
How to write a thesis?