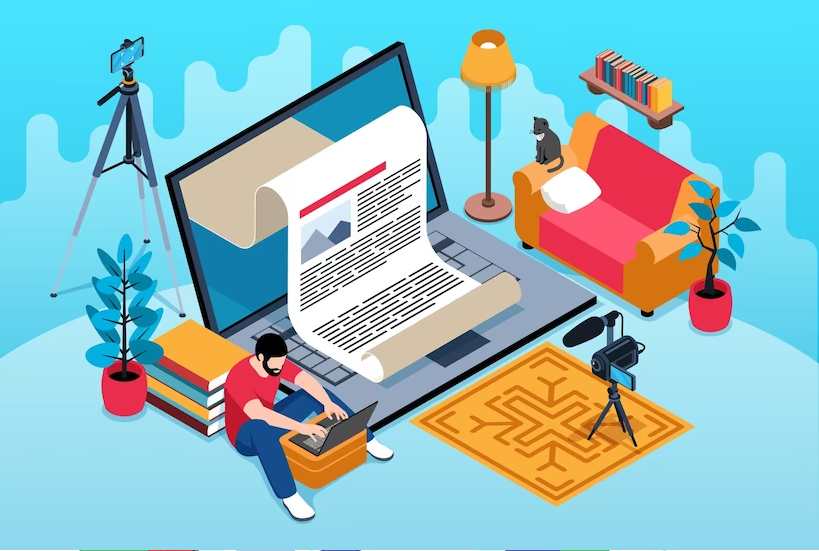 Online scientific publishers publish scholarly journals, books, and other scientific literature on the web. They typically follow a peer-review process, where specialists assess the quality and validity of the manuscript they receive before publishing them. This article will introduce some of the most famous online publishers based on their number of journals, reputations, and open-access options.
the most famous online scientific publishers
the list of the top 9 most famous online scientific publishers is as follows:
Springer
Cambridge university press
John Wiley & Sons
Blackwell Publishing
SAGE Publishing
Taylor & Francis
MDPI
Elsevier
Nature
Springer
It is a global leader in providing researchers in academia, scientific institutions, and departments with quality content for scientific, technical, and medical disciplines via innovative information, products, and services. Springer has a substantial collection and archive of eBooks in STM and HSS, plus a comprehensive range of hybrid and open-access journals and books under the Springer open imprint.
Cambridge university press
It is the publishing business of the University of Cambridge, which advances learning, knowledge, and research around the world. It publishes more than 50000 titles by authors from over 100 countries. Its comprehensive peer-reviewed publishing list consists of 45000 titles, including academic research, professional development, more than 400 research journals, school-level education, English language teaching, etc.
John Wiley & Sons
John Wiley & Sons is an American company founded in 1807 by Charles Wiley in New York City and publishes academic and educational materials in the fields of science, technology, medicine, professional development, and higher education. The publishing has worked with many renowned authors and published books and journals by more than 450 novel laureates. It also has some well-known brands, including Wiley's online library, dummies, cross knowledge, and Wiley University services.
Blackwell Publishing
It is a UK-based academic publisher that merged with John Wiley & Sons Publishing in 2007. It was founded in 1922 by Basil Blackwell, who took over the family bookshop and publishing business. It publishes various journals and books in different fields such as science, medicine, humanities, and social science and also operates a chain of bookstores in the UK. After it merged with John Wiley & Sons, it became part of Wiley-Blackwell, an imprint that publishes a wide range of academic and professional fields.
SAGE Publishing
SAGE Publishing is a global independent publisher of books, journals, and library products and services, which was founded in 1965 in Los Angeles by Sara Miller McCune. It publishes more than 1000 journals and 900 books across a wide range of fields, including education, health, social sciences, business, and management.
Taylor & Francis
It is a group of international companies that publishes books and academic journals in different subjects and fields. It publishes more than 2700 journals, such as the world's most extensive program of social science and humanities journals. It also publishes books for all levels of academic study under different imprints Routledge, psychology press, focal press, and CRC Press.
MDPI
It is a scientific publishing company that publishes open-access journals in different fields and subjects. It is well-known as a multidisciplinary digital publishing company founded by Shu-Kun in 2010 as a separate entity from the Molecular Diversity Preservation International Organization. MDPI publishes more than 390 peer-reviewed, open-access journals on various topics such as biology, chemistry, physics, engineering, medicine, social science, humanities, etc. the journals of MDPI are published under a Creative Commons Attribution License (CC BY), which means that the authors keep the copyright of their work and allow anyone to read, download, copy, distribute, print, search or link to their full-text articles.
It is also a member of some professional publishing associations such as the Open Access Scholarly Publishers Association, The International Association of Scientific, Technical, And Medical Publishers, The Association of Learned and Professional Society Publishers, and The Publisher Association. In addition, MDPI supports the Initiative for Open Citations and the Committee on Publication Ethics. This publishing also has a website on which people can find more information about its journals, authors, editors, reviewers, and services. Authors who are interested in publishing their papers under the publishing imprint can submit their manuscripts online on its website and track their progress via the editorial process.
Elsevier
It is a well-known global publication that provides information analytics solutions and tools that assist institutions and professionals in enhancing healthcare, science, and performance for the benefit of humanity. More precisely, it offers digital products and tools in the areas of strategic research management, R&D performance, clinical decision support, and professional education. Elsevier Publishing produces over 2500 online journals, 39000 eBook titles, and many famous reference works.
Nature publisher
Nature Publisher is a part of the international scientific publication company springer nature, which publishes academic journals, magazines, online databases, and services in science and medicine; it was created in 2015 by the merger of the nature publishing group, Palgrave Macmillan, Macmillan Education, and Springer +business media. Nature's publication is well-known for its prominent journal, Nature, which covers different scientific fields and has been published since 1869 weekly. As previously mentioned, there are other journals the nature imprint, such as nature biotechnology and Nature Physics; nature review journals, such as Nature reviews genetics, etc. It also has a range of open-access journals, such as scientific reports and nature communications.
This publisher has a global staff of more than 800 people who work in different locations around the world and aims to serve the research community by promoting discovery and sharing science. It also supports open research, open access, open data, and open standards.
Final words
the process of sharing research findings and knowledge with the academic and public communities is scientific publishing which may have various forms such as journal articles, books, conferences, proceedings, and reports. Some of the most famous online scientific publishers are Springer, Cambridge university press, John Wiley & Sons, Blackwell Publishing, SAGE Publishing, Taylor & Francis, MDPI, Elsevier, and Nature.
Was this post helpful?
Let us know if you liked the post. That's the only way we can improve.