Retraction
Since the retraction of an article is registered in the database, it can damage the credibility of a researcher or a journal in the long run. Thus, the reasons for retraction must be very clear and verifiable. Especially, there must be a distinction between human error and deliberate scientific misconduct. The journal can return the article only after the author(s) confirm the error.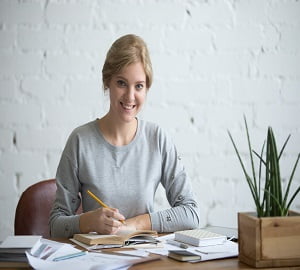 1. Human error:
Error in collecting or classifying the data, indefinite statistical analysis, and such matters which were not doubted in arbitration are human error.
2. Deliberate scientific misconduct:
Including submitting an article to several journals at the same time, inconsistencies in purposes, made-up data, data manipulation (e.g., manipulation of pictures), and plagiarism.(Check for Plagiarism)
Note 1: Until the confirmation of the misconduct, all correspondence between the journal and the author(s) should remain confidential.
3. The journal retracts the article if the author(s) do not respond to the journal before the deadline or if their misconduct is confirmed.
4. In the case of human error, when it is possible to reproduce the results of an article, the article will be corrected through the publication of a clear statement and there is no need for retraction.
5. In the case of deliberate misconduct, the article will be retracted.
6. If an electronic version of the article is available, the chief editor can do one or more of the following after stating the reason(s) on the journal's website and at the beginning of the article:
Mentioning the word "retracted" at the beginning and end of the article title, writing a clear explanation for it in the place of the abstract and deleting the full text of the article along with its abstract.
Mentioning the word "retracted" at the beginning and end of the article title, writing a clear explanation for it in the abstract and deleting the full text of the article while keeping its abstract.
Using the watermark of "retracted" in all the pages of the article in case the text of the article is not deleted.
Informing and submitting related documents to the Research Ethics Committee of the University
Informing and submitting related documents to the Research Ethics Committee of the University of the corresponding author
Informing and submitting related documents to the Research Ethics Committee of the Ministry
Informing and submitting related documents to the Publisher
Rejecting the future articles of the same author(s) for a specified period
Related Posts:
Authorship Ethics in Research (Part 5)
Authorship Ethics in Research (Part 4)
Authorship Ethics in Research (Part 3)
Authorship Ethics in Research (Part 2)
Authorship Ethics in Research (Part 1)