Editor-in-chief is in charge of producing scientific content and journal management.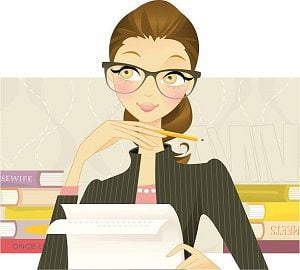 It is important which editor-in-chief organize a managing team to lead scientific journals and guarantee the journal improvement. Also considering interests and viewpoints of writers, readers, journal staffs, editorial board, referees and publisher should be done by editor and making a suitable balance between the views of these groups. That is to say, editor-in chief has the responsibility of providing scientific content of journals. So he or she has to be well-informed, capable, fully-experienced in scientific subjects and be professional in his or her own field. An editor has to be completely aware of scientific methodology and all parts of scientific journal.
Editor-in-chief is selected by publisher or financial sponsors and has been supported by publisher. It is an undeniable issue which editor operation plays a crucial role in either improving the quality of a scientific journal or reducing the credibility of that. The editor has to arrange a group of staffs in order to all of them have the ability of boosting the value of scientific content, editing journals and recognizing the capabilities of journal staffs. Such these abilities can enhance, provided that they participate in influential and practical meeting.
When editor-in-chief is selected with time conventional signature by publisher or financial sponsors, it is really important which clarify the process details overview and define the meeting time schedule (meeting with publisher, editorial board, staffs, editors, distributors and so on). Moreover, it has to be mentioned clearly in contract which publisher give the total authority and franchise to editors for doing his or herself responsibilities.
There is the possibility that consider editor-in-chief as journal managing editor. He or she are responsible for classify and distinguish the responsibilities and functions of all editor team members. As a direct impact of responsibilities classification, an editor-in-chief would be able to see a significant improvement in journal scientific content. On some occasion, an editor-in-charge can delegate all or a part of her or his duties to a person or a group from outside the journal office, however he or she should manage and supervise the elected deputy.
Follow us in: